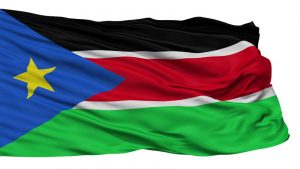 Good news, it's now possible to make international calls to both South Sudan landlines and mobiles using Telephone.com.au telephone cards.
If you've been trying to find a reliable telephone card provider that can make calls to South Sudan you'd find it a difficult job with most company's not able to offer this service.
As Telephonecards.com.au continues to update its services regularly, we are always looking to offer new calling destinations for our customers at the best prices.
&nbsp
How To Call South Sudan
First, make sure you purchase the right card, we recommend the Super Deal Card but you can see our complete list of calling cards click here to see our calling rates for South Sudan Landline and South Sudan Mobile.
Once your account has been activated we will email you your pin number including Local Access Calling numbers and detailed step-by-step instructions.
Step 1: Call one of our Local Access Numbers. Once you've order your card you will receive an email with our Local Access Numbers just choose the one that is closest to you.
Step 2: Enter your PIN number.
Step 3: Finally enter in the destination number you want to call.
Landline: 0011 211 + city code + phone number
Mobile: 0011 211 + mobile number
&nbsp &nbsp
Don't Want To Enter Your Pin Number Every Time? Go Pin-Less!

Step 1: Log in to your online account
Step 2: Click on Pinless dialling (it's the 7th option down the list)
Step 3: Enter the phone numbers that you'd like to assign to your new telephone card (can be either mobile or landline)
Step 4: Click 'update'
Now whenever you make a call from either of those numbers our system will recognise your number and enter in the pin number for you!
&nbsp
Mobile Phone Trick (No Need To Enter In Any Numbers!)

This may or may not work for your mobile phone.
If it does it will mean that you can store numbers inside your mobile phone contact list and call them from that list without having to enter pin numbers or even the destination number.
Create a new contact inside your mobile contacts
Click on the phone number field and enter in your Local Access Number + Pin Number + Destination Number in one sequence, separating each number with a comma (,) (no spaces.)
For example:

0282927200,1234567890,001164241234567
0282927100 – This is one of our Local Access Numbers
1234567890 – This is your pin number
001164341234567 – This is the destination landline number you wish to call. For mobile just swap it out for the mobile version of the number e.g. 00116412345678
Click 'save contact'.
Now when you want to call that person just click on their name as you would any other contact.
Click here to order the Super Deal Card and starting making calls to South Sudan!